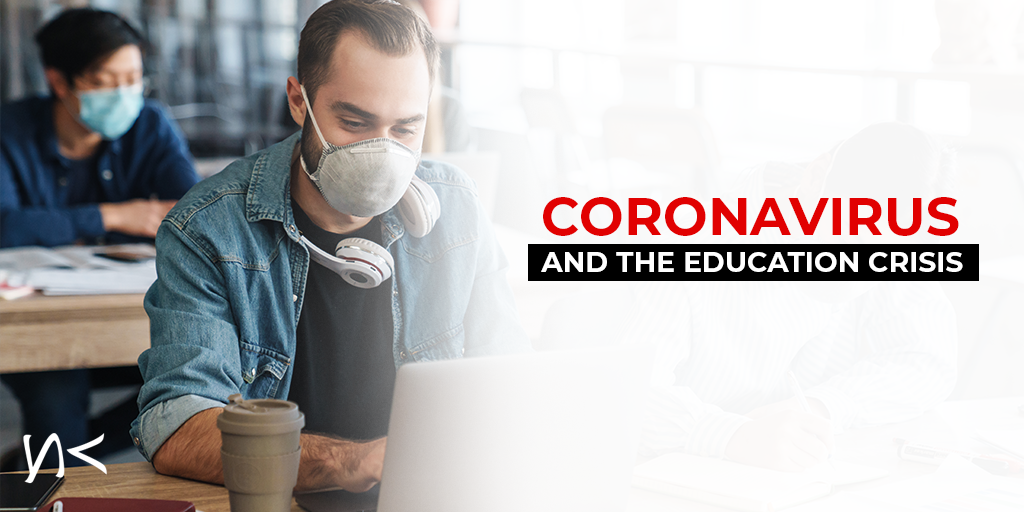 The 2019 novel coronavirus or COVID-19 has changed everything about our everyday lives. For the past three months, people worldwide have been hunkered down at home as their countries have shut down international travel and much of public life to slow the spread of the novel coronavirus. Unfortunately, education is one of the institutions hardest hit by the shutdown. In the US, millions of students from kindergarten to graduate school left their learning institutions and to stay home.
In a recent survey of outdoor K-12 education programs in California conducted by the University of California, Berkley (UCB), researchers found that almost 63% of the 1,000 programs survey had pending reopening dates, with many believing they may not open until the end of the year or until 2021. As of the end of May, over 4 million students who had benefited from these outdoor programs were forced to forgo them this year, and the programs continue to shut down. This comes when public health experts have stressed the importance of outdoor activity for both physical and mental health and wellbeing. Outdoor science and nature programs, parks, and zoos have proven to be effective and vital learning environments for kids outside the traditional brick-and-mortar classroom. California's outdoor educational programs have proved especially beneficial for the learning outcomes of kids for marginalized backgrounds such as black and brown students and students without little access to educational programs communities.
There is much concern by parents and program directors about their ability to prevent an outbreak of coronavirus at their programs or contain one should it occur. Even the most hopeful public health officials believe that developing a working vaccine for COVID-19 will not be available for months, even a year. And the funding needed to mass-produce enough vaccines to inoculate enough people in every country to foster herd immunity will be immense. Doctors and scientists still know very little about the virus and how it affects people in the short term, and the long time and every new case has brought to light just how dangerous this pandemic is. In a few small studies conducted in Wuhan, China, researchers discovered that even in asymptomatic people infected by the virus, the majority had abnormal changes or fluid build-up in their lungs that may have long-term consequences on the patients. To date, the vast majority of public health experts believe that the best way for us to combat the virus globally is to continue to practice social distancing and lockdown measures to decrease our chances of becoming infected in the first place. Without widespread testing or contact tracing, it is hard to estimate just how many people have the virus, especially for people who may be asymptomatic and spreading it unknowingly. Without testing or contact tracing, even moderate reopening measures will be in vain, as cases of the virus will inevitably surge, which will overwhelm our healthcare system and force us back into stricter lockdowns.
For parents of students, there is significant uncertainty as to whether or not their student will be able to return to the classroom by fall. By all estimates, the virus is nowhere near slowing down in its spread to the degree that would make public health officials confident in reopening our public institutions, especially schools where diseases quickly spread.
Can E-Learning Help?
Though online classrooms can't make up for all outdoor academic experiences, they can give them access to the educational materials typically found in a school. Teachers and parents can utilize online e-learning platforms and plugins to design a curriculum done from home comfort. E-learning can be designed to accommodate anyone. To reopen, many outdoor education programs are considering limiting the number of students attending to decrease the chances of a viral outbreak. For these cash-strapped programs, this also means reducing the resources they can provide, such as scholarships and subsidized programming. Students from marginalized backgrounds with little access to resources will have even less access to these programs than before. For most e-learning platforms, the only requirement being a smart device and an internet connection. Many e-learning platforms and plugins are free to download or have affordable monthly prices. And for parents of students, especially those who may have immune complications that make them even more susceptible to catching the coronavirus, having an alternative allows the student to access classroom materials still.
E-learning platforms give students access to up-to-date materials. This allows themselves, teachers, and parents to stay current with lessons and the newest learning materials. As classes are easily accessible, they can be delivered efficiently to students. There is no need for travel, and students can do their lessons at their own pace, making it easier to absorb the material. They can also access past lessons for study and review the material of subjects they struggle with, allowing them to become more familiar and competent with the material. Curriculum developers can also design lesson plans with students' specific learning needs and requirements in mind, allowing them to create an educational curriculum that is unique and effective for various learning styles. Educators can also contact their students and use these platforms to assess their students' progress and understand what they create. With materials that can be accessed at any time, there is no fear of losing out on any lesson material, meaning lessons can be accessed anytime, which can help students maintain the information they learn for a more extended period.