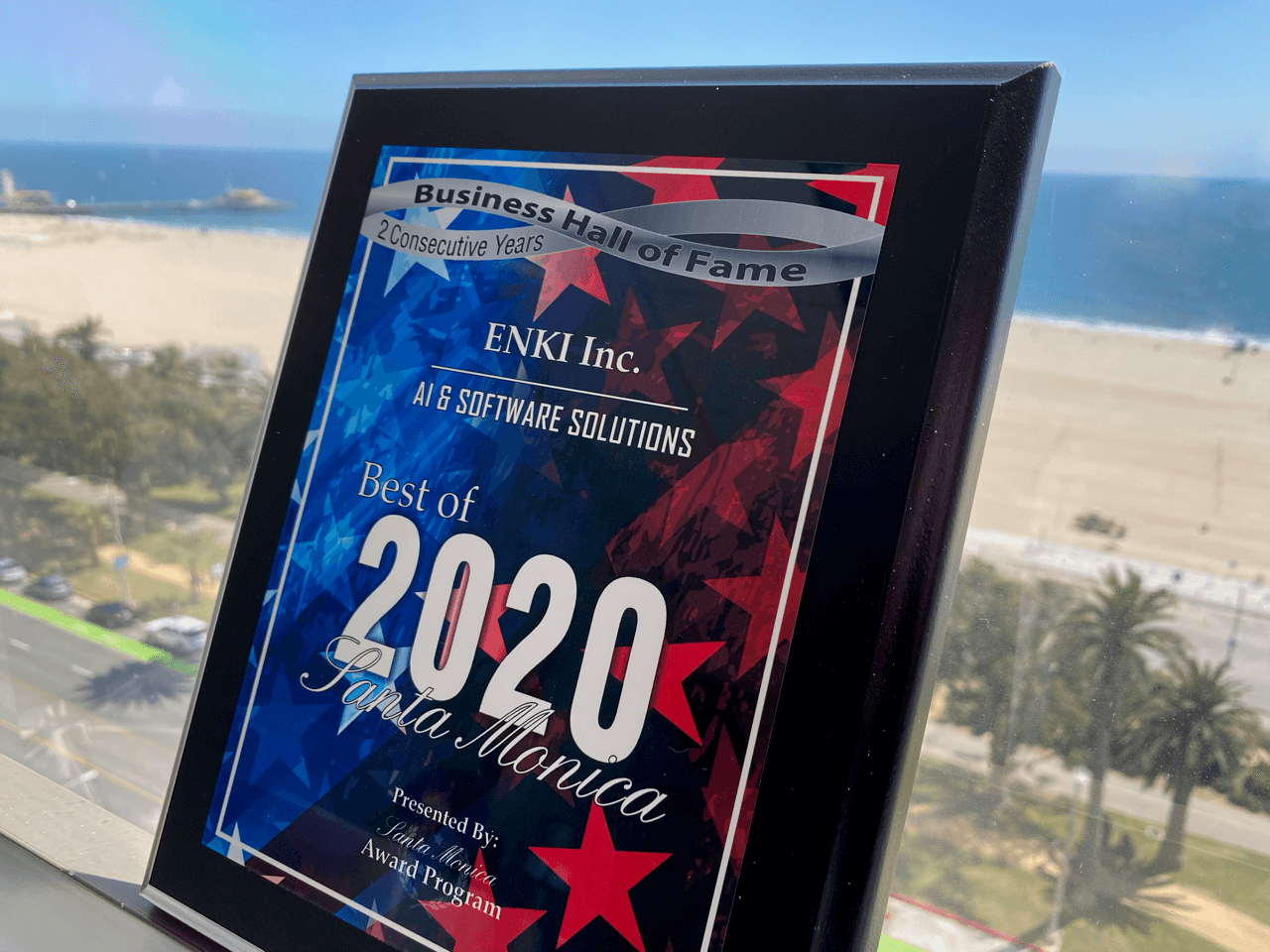 We at Enki Technologies are grateful to receive the AI & Software Best of 2020 presented by the Santa Monica Award Program. This marks our second consecutive win, and we are honored. We at Enki Technologies believe in building the most inventive software solutions and providing the best services to our clients. We are an emerging software company that understands the growing need for innovative solutions for everyday problems.
And we at ENKI Technologies are on the cutting edge of technological innovation. Artificial Intelligence is among many emerging technologies that many companies are integrating into their software. At ENKI Technologies, we use AI to develop custom software powered by AI's machine learning capabilities, making our software brighter. We deliver a custom-made product to fit your business, and Artificial Intelligence allows us to tailor our software to benefit your unique needs. With AI-backed custom developments, our software has the power to learn and grow with your business, using the data it accumulates to work better and more efficiently over time. As a result, AI allows us to work better and deliver a higher quality product to our customers. With AI and machine learning powering our software, we can take your product to the next level.
ENKI Technologies is nestled in the laid-back beach town of Santa Monica, California. We are proud to call Santa Monica our home and hope to continue to provide this community and others with the best services we can offer. ENKI Technologies' goal is to become a global presence known for its quality and dedication to the people we serve.